VeriSys
DRM produces a hybrid verification system, "VeriSys", for building, tracking and shipping of manufactured components or assemblies.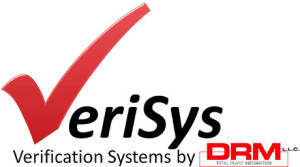 VeriSys enabled systems assists operators in correctly building assemblies, verifying they are built correctly and insure they are properly packed for shipping. All VeriSys systems are built-to-order so they suit individual client needs. We combine build schedules, barcode/RFID tags, vision systems, part marking, and barcode printing to make a simple yet powerful production verification system.
Contact DRM today to see how a VeriSys system can prevent incorrectly built or packed systems from reaching you customer!
Build components verification
Part number recognition
Build scheduling
Build station monitoring
Label printing
Packout verification
Shipping label printing and verification
Bin error proofing
---
Related Links:
Project Profiles/Application Experience Examples:
Radiator Packout

An automotive Teir 1 supplier in Mexico needed a simple yet powerful system to manage build schedules. They needed an internal IVLS (In Line Vehicle Sequencing) system but did not need a large database and an unmanageable system.

DRM implemented a VeriSys build sequencing system. A scheduler inputs the parts to be built from drop down menus. Production assembles final products based on schedule. Packout verifies builds and placed in shipping containers as displayed by the system. Barcode scanners insure correct components are used at build stations and scanners verify finished products are properly organized within the shipping containers before a shipper label is printed and then scanned to verify correct print.


PrePaint Barcode Tagging

A vehicle cooling systems manufacturer had tags that would be process painted and become unreadable. They needed to insure like products were shipped together to the correct customer.

Two VeriSys systems were installed. The first system would use a Cognex vision camera to the read the tag before paint, verify it from an uploaded database, and if matched, print a barcode label with removable covering (removed after paint). Another Verisys was used to read the barcode after paint and insure like product was placed in correct boxes. If all quality gates were met, a final shipping label was printed and scanned for print verification.