PLC (Programmable Logic Controller)
Virtually every solution developed by DRM has a PLC at its core.
We have been a recognized PLC integrator since our inception over twenty years ago. We develop systematic applications in all industries for most every type of PLC controller. In today's manufacturing environment, PLCs play a critical role in the safe, reliable and flexible application of machinery, cells and processes.
Master controller for robots, operator interface, SCADA, burner systems and test equipment.
Communications master for different networks topologies, machine controller types and data acquisition.
Capable of replacing CNC controllers on many machine applications.
Capable of replacing DCS controllers on many process applications.
Capable of data collection and storage to data base systems.
Capable of remote monitoring and control.
Capable of complex mathematics, coordinated motion control and kinematics (robot control).
Safety controllers for flexible and application appropriate safety solutions.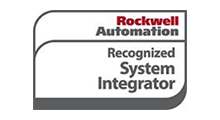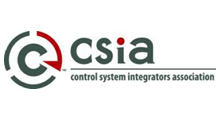 ---
Project Profiles/Application Experience Examples:
Wind Tunnel Control

DRM provided a controls solution for the re-application of a wind tunnel. This particular tunnel's controls were entering obsolescence and required a modern upgrade. The same operators had controlled this tunnel for years. Care was taken to keep the operation similar but replace all of the antiquated controls with a PLC and SCADA system. New motors and induction drives were controlled by this new scheme limiting power usage to a manageable point. Fiber optics connected the PLCs to all remote I/O points and operator terminals.


Gasket Layering Machine

A second tier automotive seal manufacturer contracted DRM to build a gasket layering machine for their new multiple layer product offering. Up to four layers would be precision sandwiched together to form one gasket. The layers would be vision inspected, test weighed, riveted together and vertically stacked for ease of operator removal. The PLC controlled eight servo axes where a vacuum gripper would place the proper layer on the stack. A conveyor system advanced the layers until all processes were complete. An additional PLC controlled servo placed the completed layers on the unload rack. Part to part time had to be 4.28 seconds or less. The modern PLC control with servo and HMI made this application less complex, easier to operate and simple to maintain.