HMI/SCADA
DRM's technical expertise is particularly suited to the design and implementation of HMI/SCADA systems.
DRM designs some of the most effective HMI and SCADA applications because we realize the operator is only as good as the interface. Our engineers continually review operations with plant personnel then modify to best suit client needs. Interface data must be pertinent and presented well. We pride ourselves in well designed and well implemented systems. Whether it's automotive manufacturing, food processing or water/wastewater management, DRM will provide a world-class solution.
Rockwell and Invensys (Wonderware) Partners
Microsoft Visual Studio, Office integration
Plant Metrics, Process Efficiencies
ILVS (In Line Vehicle Sequencing)
Data Tracking and Product Tracing
Performance Reporting
Inventory Control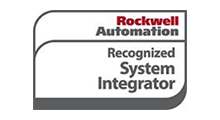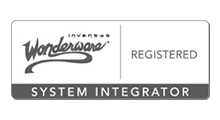 ---
Related Links:
Project Profiles/Application Experience Examples:
Team Room Plant Monitoring

A graphite specialties manufacturer required a common place to monitor plant-wide operations. This facility has multiple buildings all having separate processes that are not always manned. DRM installed a dual touch-monitor HMI/SCADA system that would re-use existing screens developed for individual processes, coupled with new manufacturing overviews and alarming capabilities. During periods of low manning, the on-shift operators can view on-going processes, monitor and respond to alarms and request maintenance as needed to insure production continues as required.


Assembly Line Vehicle Sequencing

A manufacturer of thermal management systems for the trucking industry needed a system to edit, track, quarantine and manage client orders by the truckload. DRM used a suite of prominent SCADA products to complete the task. The HMI portion was used as a window into the system allowing managers, operators and programmers all to complete their tasks as needed. A lot tracking system managed unit orders and build data.

Quarantine, rebuild and deletion partially built modules enabled floor operators and managers to cooperate to have successful shipments. PC based control software bridged these two software solutions and allowed for third party I/O to influence the build based on testing results and operator.